2020 Market Scratch Kitchen & Bar, a new farm-to-table, locally sourced dining experience, will be opening in Georgetown's newest mixed-use development, The Summit At Rivery Park.
GEORGETOWN, TEXAS (PRWEB) AUGUST 19, 2019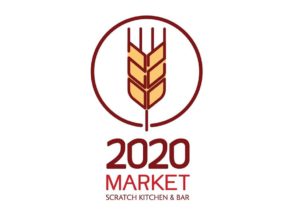 2020 Market Scratch Kitchen & Bar, a new farm-to-table, locally sourced dining experience, will be opening in Georgetown's newest mixed-used development, The Summit At Rivery Park.
This new joint venture brings Novak Brothers together with the dining & operations expertise of Manuel Martinez and Joey Delgadillo and the construction expertise of Bill Paetznick and Morgan McLaughlin of Novak Commercial Construction. Together, the new partnership hopes to create a local hangout with great food, drinks and fun. The menu comes from local farmer's markets, gulf coast fishing boats, country farm fields, and includes an extensive wine list.
"We are beyond excited to announce that 2020 Market will be coming to The Summit At Rivery Park," said Andy Heard, President of Land Development and Partner at Novak Brothers. "The farm-to-table concept has become very popular and this will be a first in Georgetown. It's a great win for us and the perfect addition to the experience we are curating here at The Summit. We are confident that the 2020 team will embrace the same commitment to quality that Novak Brothers has become known for and could not be more thrilled to partner with them on their newest collaboration."
Operations and dining experts Manuel Martinez and Joey Delgadillo are both native Texans and have worked together since 2009 refining their skills and talents at some of the area's most well-known restaurants. Manuel and Joey most recently enjoyed great success at Blue Corn Harvest in Georgetown and Cedar Park. With their past experience from local favorites such as Texas Land & Cattle, Eddie V's and Jack Allen's Kitchen, they have found the most flavorful cuisine is made simply with the best, highest quality products. Together they have learned the importance and relevance of maintaining quality and always delivering an incredible customer experience.
"2020 Market will be a first-of-its kind concept for Georgetown," said Manuel Martinez, "so opening at The Summit, Georgetown's first mixed-use development, makes perfect sense. We really want to become a favorite neighborhood destination and Novak Brothers' commitment to building lifestyle communities works right into that."
Construction will begin within the next few weeks and 2020 Market plans to open its doors early next year.
The Summit at Rivery Park, by Novak Brothers, is Georgetown, Texas' first high-end, mixed use development, set on 32 acres overlooking the North San Gabriel River near IH-35. The Summit is anchored by a 4-Star Sheraton Austin Georgetown Hotel and Conference Center and includes office, restaurant, retail, luxury multifamily, as well as 121 Texas Brownstone™ homes.
Novak Commercial Construction is a general contractor that offers design/build services, construction and construction management for various client types. Novak Commercial Construction specializes in retail, high end and fast casual restaurants, industrial and automotive facilities, medical and institutional clients and mixed-use developments. Known for providing seamless integration between development & pre-construction services through project completion, Novak Commercial Construction's mission is to create, build and facilitate long term relationships while adding value to owners, tenants and their communities.